Silo Block Cutter HQ plus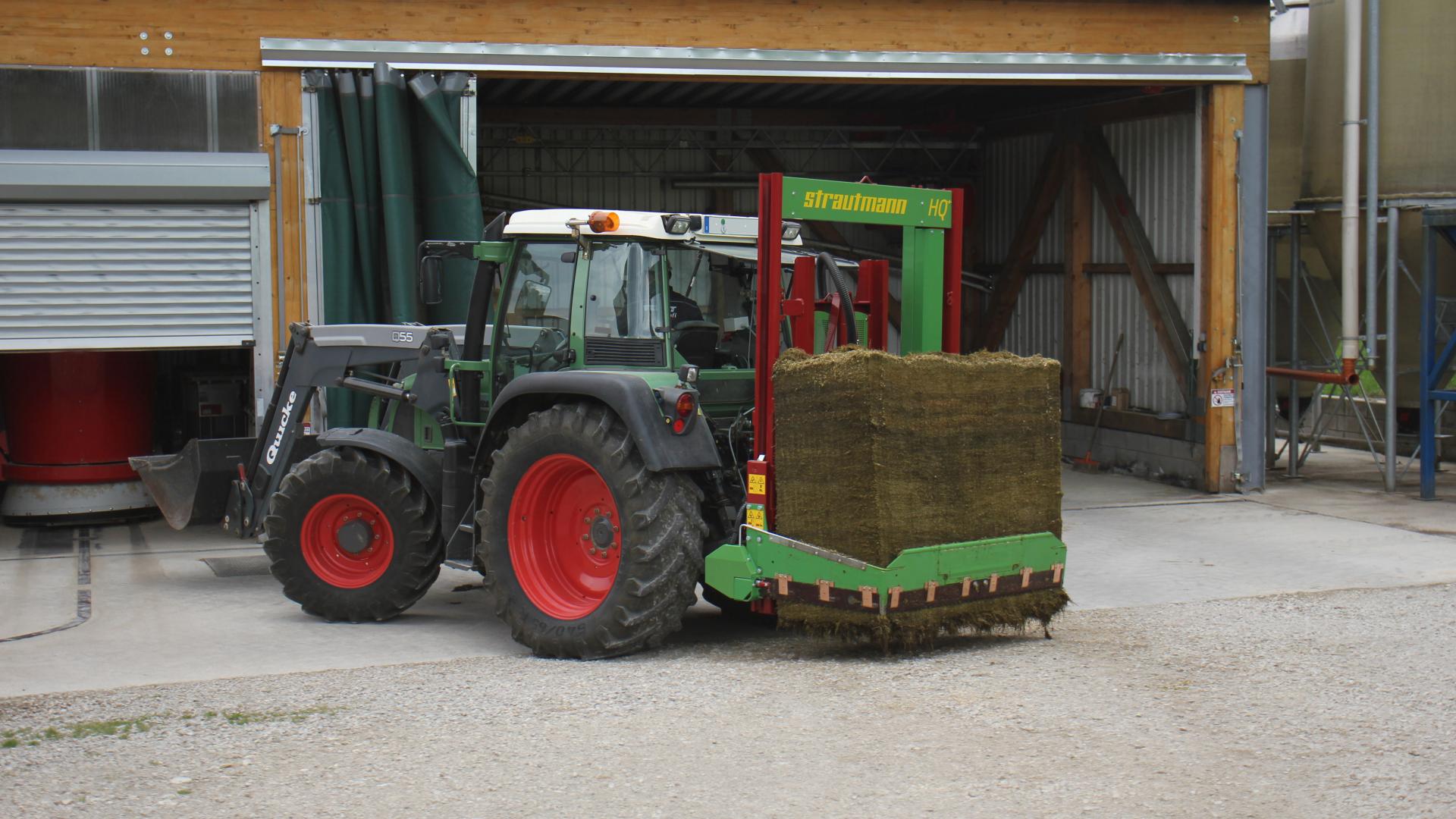 Hydrofox HQ plus - A success story since 1971
In 1971, Strautmann presented the first silo block cutter, thus revolutionising silage pick-up. Today, the silo block cutter is still a proven machine which ensures particularly clean picking-up in the clamp silo. Thanks to an improved knife drive, the Hydrofox HQ plus offers a loading capacity of 1.75 - 2.80 m² and still has an optimum cut Surface.
Easy and quick
cutting of silage without any interruption by means of the slim cutting arm
Full movement of knives at any time
thanks to hydraulic travel switching of knife drive
Optimum utilisation
of the tractor width due to wide cutting Frame (loading capacity of 1,75-2,80 m²)
Extremely fast and clean cut by means of the Strautmann silo block cutter.
Robust, reliable and well performing
Clean picking-up up to the silo wall
Close hitching-up to the tractor ensures centre of gravity being in a balanced position
Fast removal at the silo and thus less reheating
→ The fodder quality is maintained
Cutting Frame
Minimum cutting resistance due to slim cutting arm
Slim design of cutting arm due to drive via 2 doubleacting hydraulic cylinders at the rear
Long service life due to proven knife steel
Knives
Possible equipment with lifting frame for particularly high picking-up heights
Picking-up heights from 2,90-3,60 m 
Effective utilisation of the tractor's lifting power due to small distance to the frame
Lifting frame
With optional Lifting frame
Proven forced feed for extremely hard silage
→ Independent of the tractor's hydraulic system, an internal hydraulic system presses the cutting arm through the silage with up to 220 bar.
Furthermore, it is equipped with an automatic feed Control:
→ Self-adaptation to silage density
→ Maximum picking-up Performance at any time
Technical Data
Type
 
HQ plus 1750
HQ plus 2200
HQ plus 2500
HQ plus 2800
Dimensions
 
Depth
m
1,20
1,20
1,20
1,20
Width
m
2,00
Height
m
2,05
2,35
2,55
2,75
Max. picking-up height of basic machine
m
1,16
1,46
1,66
1,86
Max. picking-up height with lifting frame 1,25 m
m
2,40
2,70
2,90
3,10
Number of tines
 pcs.
11
Dead weight
 
Basic machine from
kg
565
590
620
630
with lifting frame
kg
740
765
795
805
Loading capacity
 
 
 
 
 
Loading capacity
m³
1,75
2,20
2,50
2,80
Bale size
 
Depth
m
0,83
Width
m
1,80
Height
m
1,16
1,46
1,66
1,86