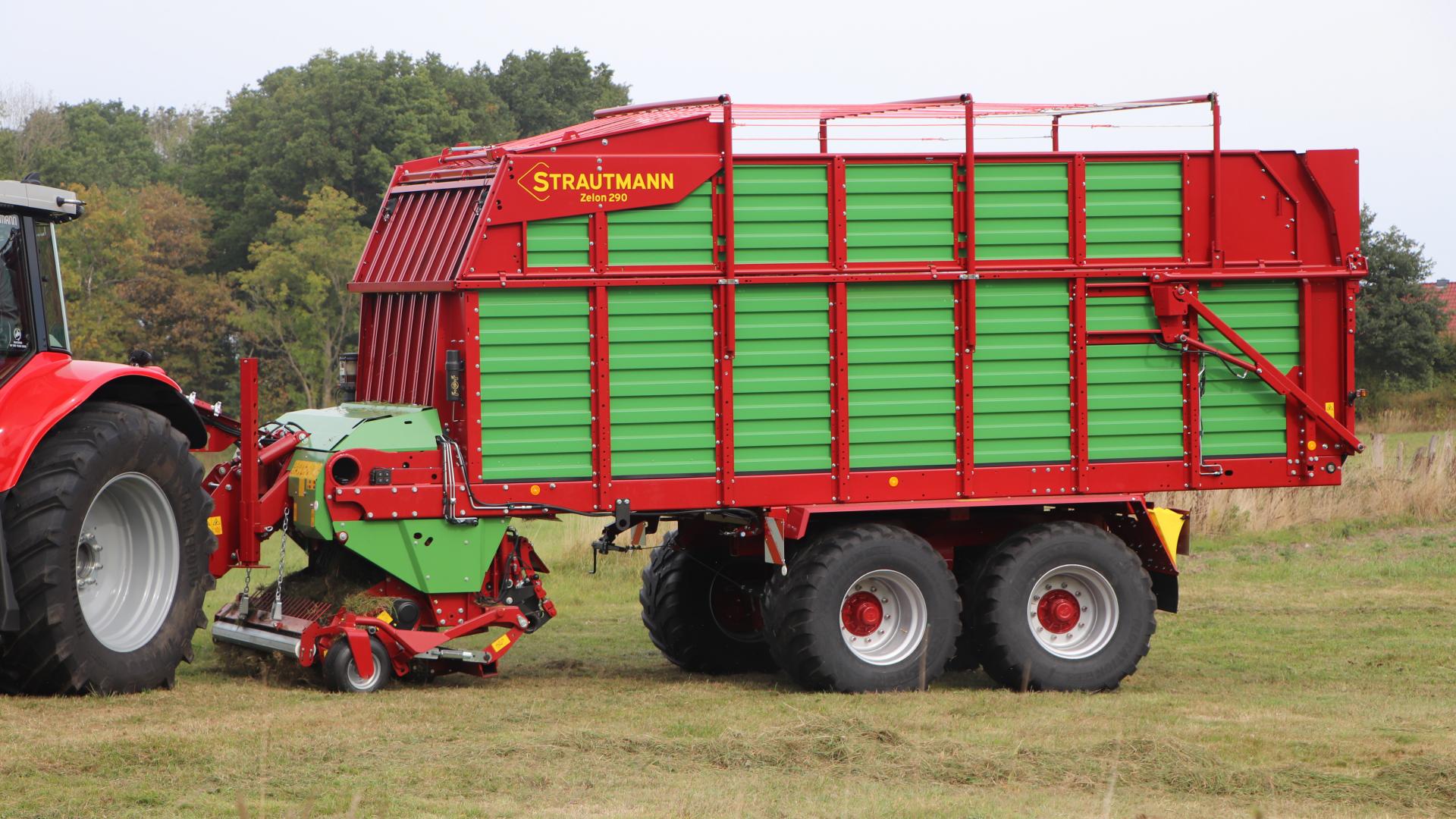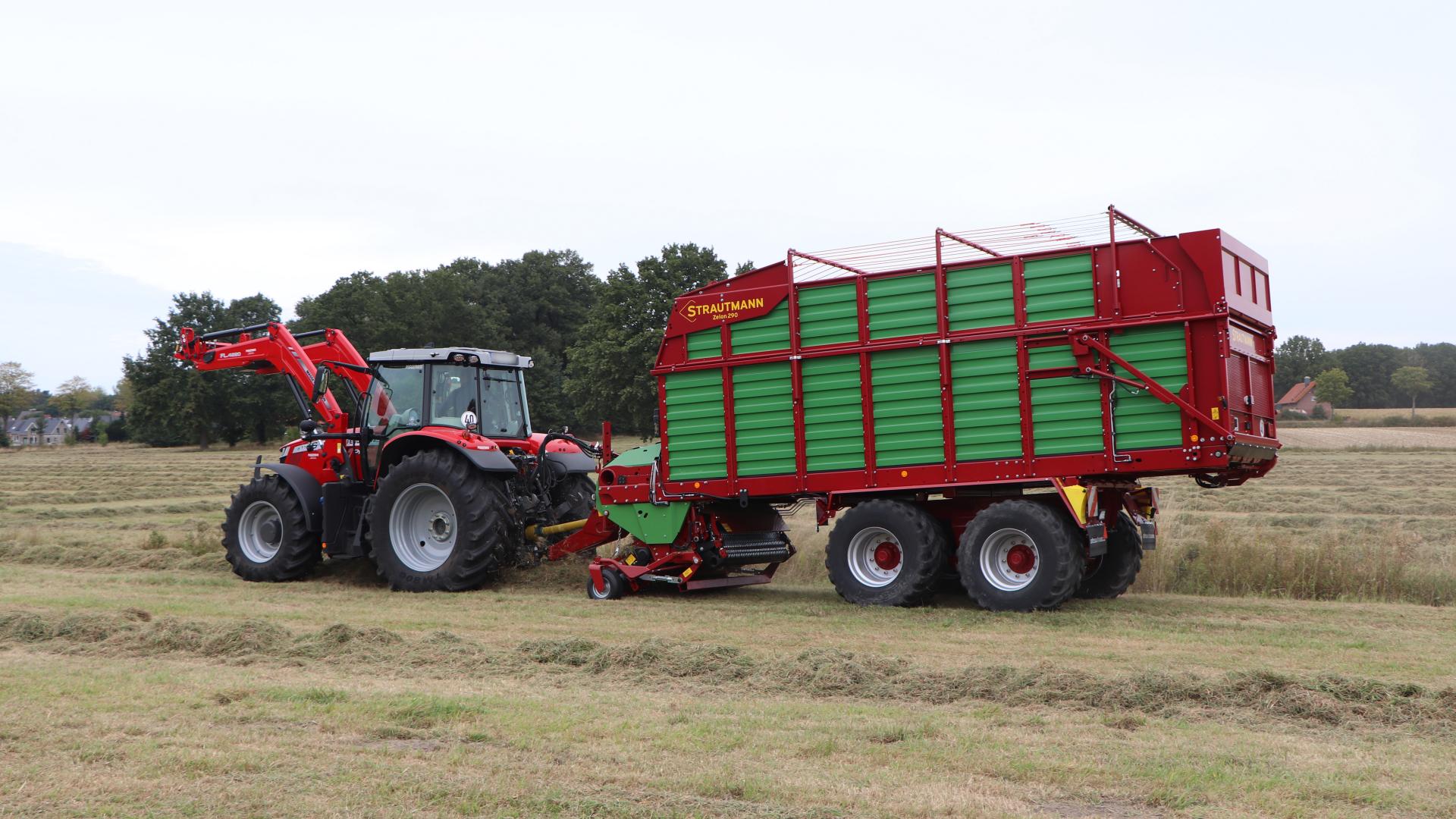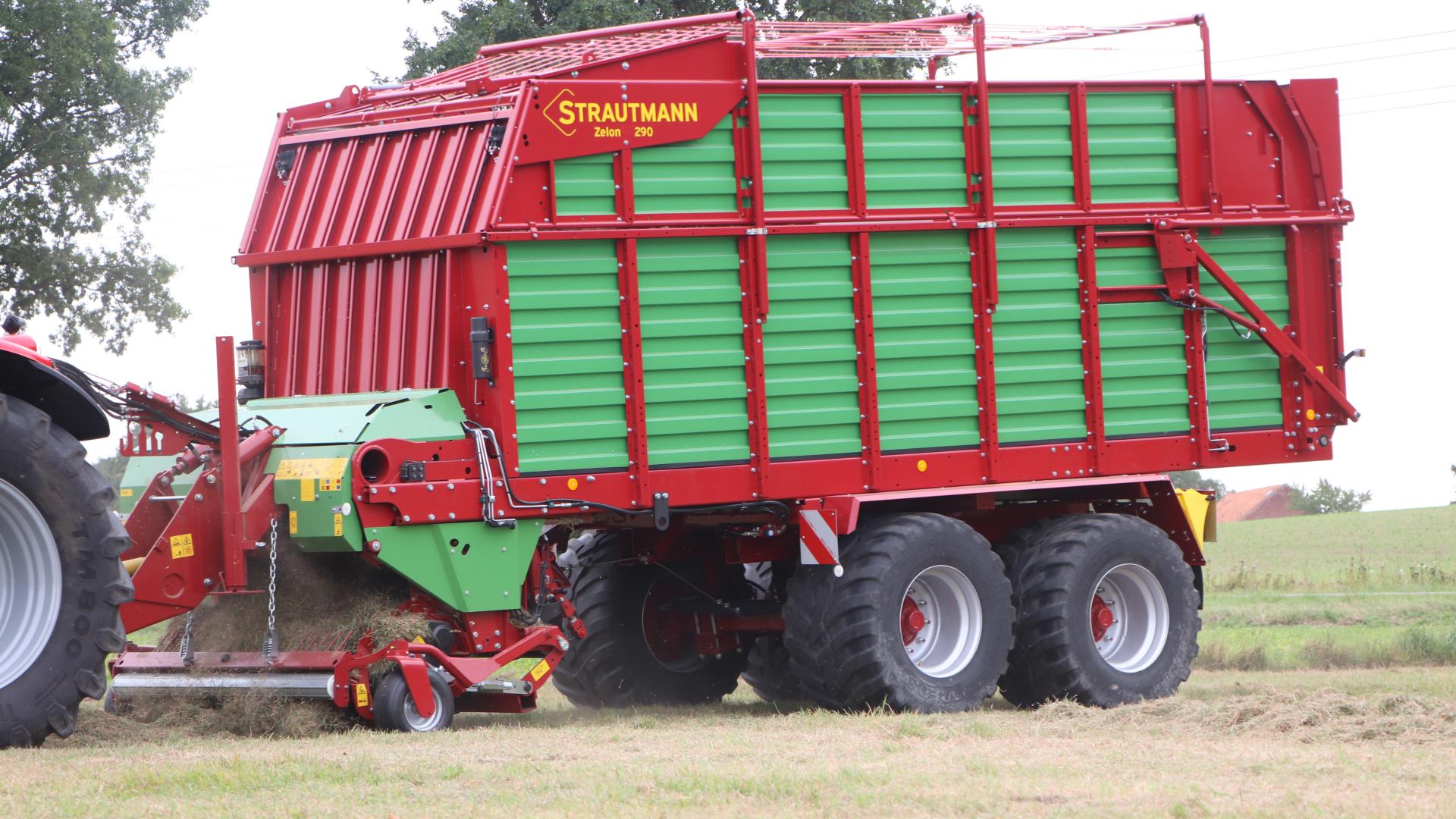 Zelon – Outstanding low drag resistance with short cutting length
      Compact dimensions, low power requirements and continuous flow of material are the benefits of the Zelon. This means it loads quickly, is gentle on the fodder and save fuel! 
Zelon - efficiency already from 24 m³!
This forage wagon is ideally suited for self-mechanised dairy farms or machine pools that value high forage quality with low power requirements.
Zelon 250, 290 (DO) und 360 (DO)
loading capacity 24 – 35 m³ (according to DIN 11741)
1.80 m wide camless pick-up
Adjustable roller crop guard
Optional 500 mm wide additional guide roller mounted behind the pick-up
Exact-Cut cutting unit with 37 knives and 39 mm cutting length
Powder coated steel floor
Flex-Load Pick-up (optional)
Flexible charging - Saving time and effort
Minimum wear and optimum adaptation to ground due to the innovative Flex-Load pick-up with plastic tines
Continuous Flow System
- the system for efficient charging
Due to the interaction of different components, the Continuous Flow System ensures excellent easy towing with little power required. Pick-up, Flow Roller, rotor and Exact-Cut cutting unit are ideally matched to each other and complement each other perfectly. This results not only in excellent cutting quality but also in easy towing, thus saving power, money and time.
Rotor and cutting unit
For optimum fodder quality
1.50 m wide rotor with 5 tine rows
Spiral-shaped conveyor tines
Standard 37 knives with two cutting edges each for double service life
 39 mm theoretical cutting length
Body
stable, multi-purpose all-steel construction
Slip-proof transport floor
Powder coated steel floor
Optimum filling degree of the loading space
Chassis
 Suspended 13 t boogie tandem chassis
40 km/h
16 t chassis optional
Optional passive steering
Tyres up to 710/40 R22.5
Operation
Different operating variants enable adapted and convenient operation of the Zelon
E-Control
Strautmann ISOBUS
Technical data
 
 
Zelon  250
Zelon 290
with/ without DO
Zelon 360
with/ without DO
Dimensions 
Length
[m]
7,79
8,59 / 9,33
9,99 / 10,73
Outside wheel width

Chassis 13 t,

tyres 620/40 R 22.5

[m]
2,71
 

Chassis 16 t,

tyres 710/40 R 22.5

[m]
2,8
Height with Silage attachment [m]

Chassis 13 t,

tyres 620/40 R 22.5

[m]
3,65
 

Chassis 16 t,

tyres 710/40 R 22.5

[m]
3,75

Height difference scissor-grid

[m]
+0,04

Height differnce scissor-grid (without DO)

[m]
-0,79

Height differnce scissor-grid (with DO)

[m]
-0,69
Loading space dimensions 
Hight
[m]
2,24
Width
[m]
2,10
Length
[m]
5,99
6,79
8,19
Loading capacity according to DIN 
[m³]
24
28
35
Loading capacity, medium compression
[m³]
44
51
65
Weights
 
Own weight in basic equipment
[kg]
5.600
5.900/6.500
7.000/7.600
Gross vehicle weight rating standard
[kg]
15.000
Gross vehicle weight rating optional
[kg]
19.000
Power requirement
Power requirement 
[KW/HP]
70/95
77/105
88/120
Additional data
Type Conveyor unit
 
Rotor
Number of knives
[pcs]
37
Picking-up width of pick-up
[m]
1,80
Theoretical cutting length
[mm]
39